We know that quality of faculty, networking opportunities, potential to increase your salary and personal development are vital to you in selecting your MBA, Executive MBA (EMBA) or executive education provider.
There are thousands of business schools and MBA programmes in the world, but only few of them are ranked high on a regular basis. In the Nordic region, there is no other school than Henley Business School to break its way into high places in global rankings with so many management education programmes.
Henley Business School has once again achieved excellent results in the following categories and been awarded world-class rankings.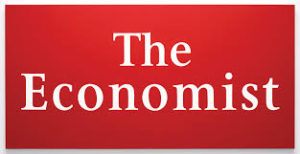 Henley EMBA ranked 27th best worldwide by The Economist's Which MBA?
We're proud to announce that Henley Business School's Henley Executive MBA was ranked #27 in The Economist's Which MBA? 2018 Executive MBA ranking.
The world ranking of Executive MBA programmes from the Economist shows the value and quality of our Executive MBA programme, positioning our course in the top 30 overall and highlighting strengths in a number of other areas including diversity, student quality, course content, careers, alumni network and salary increase. In addition, Henley Business School is the only business school located in the Nordics ranked by the Economist.
This ranking broadly measures two areas, personal development/educational experience and career development, and is an important guide for helping prospective MBA students in assessing and selecting the right educational provider for their future study.
In a competitive job market, it is vital that our MBA programme members are provided with an experience that helps with their chosen career path, and professional and personal development. Our MBA is designed to help students understand key business issues and emerging trends and, alongside our learning modules, our Careers Team provide ongoing support to our students to further enhance their management skills and prepare them for the challenges of senior leadership.

In key subcategories the Henley EMBA was ranked:
The quality of our teaching and careers service is evident from our top 25 in the world careers, salary and programme content results:
Percentage increase in salary after 2 years*: No.6
Career development: No.18
Student rating of the programme content: No.21
Percentage of alumni who have been promoted or grown their company since graduation: No.24
As well as being taught by our expert academics and practitioners, students can feel assured that they will also learn from, and alongside, a strong and varied cohort of experienced executive peers, with our programme ranked in the top 5, top 20 and top 25 in the world for student quality criteria:
Percentage of women students: No 4
Years of work experience: No.5
Years of management experience: No.11
Quality of students: Top 25
As a business school that champions women in leadership, we are also proud to see that we are no.4 in the world for gender balance of student cohorts.
Exposure and connections across the globe and a variety of industries are an important part of any education and our strength in this area is noted in our world top 20 ranking for networking. We have campuses and offices around the world and 70,000 alumni in over 170 countries and the strength of this network provides programme members with a strong resource to help build their future as successful business leaders.
Full results of the ranking can be viewed on the Economist website.

Financial Times Executive MBA ranking 2018
Highest ranked Executive MBA programme available in Denmark
In this year's Financial Times ranking, the Henley Executive MBA (EMBA) was again the highest ranked EMBA programme available in Denmark. The competition among the world's highest-ranking Executive MBAs is intense and we are proud to be continuously ranked among the best hundred EMBA programmes in the world. The Henley EMBA is now ranked 58th in the world and 22nd in Europe.
The Financial Times ranking is a comprehensive guide for prospective MBA students that lists the world's top 100 business schools. It covers a range of criteria on careers progress, teaching and content quality to enable comparison of potential institutions and courses.
Alongside learning the foundations of managing a business, dealing with change and further developing leadership skills, personal and professional development is a key area of focus on our EMBA programme and continues as a theme throughout the length of study. Our investment and support for students in this area is reflected in these results:
Careers progress: 21st in Europe
Aims achieved: 14th in Europe
Percentage salary increase: 18th in Europe
Salary increase (pre-MBA to 3 years post-study): Average 56%
Our deliberately small class sizes enable programme members to share their own work experience, challenges and learning which provides a more relevant study experience to each individual. In addition, different assignments focus on developing current organisational issues and challenges, allowing students to take away contextually relevant knowledge and solutions.
As champions of diversity and helping women to develop their leadership potential, we are also particularly proud to see strong results in this area:
Percentage of female faculty: No. 2 in Europe
Percentage of women students: No. 1 in Europe
We are renowned for our academic and student diversity, which provides our learners with access to a range of insights and knowledge from across the world, different cultures and genders, and adds to the quality of their overall learning experience.
The Financial Times ranking is based on data collected from business schools and their alumni.
The full Financial Times 2018 ranking.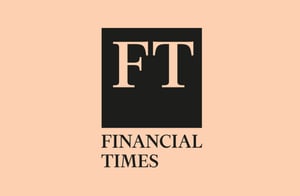 Henley in world top 20 of Executive Education providers
In June 2019 Financial Times (FT) Global Executive Education survey places Henley Business School no. 14 in Europe and no. 20 in the world for the combined ranking of open and custom programmes. With this position, Henley Business School remains the leading Executive Education provider located in Denmark.
Launched 20 years ago, the FT survey is recognised as the most reliable indicator of the quality of Executive Education provision because it is largely determined by client and participant ratings. Henley is delighted to move from position 23 in 2018 into the global top 20 this year.


Open programmes
Our open programmes focus on the development of individual leaders and professionals. They are highly collaborative, practical and underpinned by academic expertise. They cover four core areas: strategic management, leadership, coaching and people & organisational change.
Our ranking this year is no. 14 in Europe and no. 27 in the world. Participants rated Henley no. 22 in the world for course design and no. 16 for new skills and learning.

Custom programmes
Custom programmes are tailored learning solutions for organisations to support their strategic development and are co-designed with our clients. Henley works with public and private sector organisations in Denmark and around the world.
Henley's custom programmes rank no. 30 in the world. We are very pleased to improve from position 46 in 2018 into the global top 30 this year. The Financial Times has placed our custom programmes no. 9 in the world for international clients, reflecting Henley's international reach.
Clients ranked Henley within the world top 30 for programme design, new skills and learning, and value for money.
The full ranking results can be seen on the Financial Times website.

About Henley Business School
Founded in 1945, Henley is one of the oldest business schools in the UK and part of the University of Reading. We are also among an elite group of business schools to be triple-accredited for the quality and capability of our faculty and output.