An innovative, flexible and global Excecutive MBA in Copenhagen
Today's globally business world calls for a wider perspective, new skills and different ways of thinking. The Henley Executive MBA (EMBA) 21-month programme is designed to develop outstanding business leaders to take on the challenges and opportunities of operating in today's complex and fast-moving global economy. It develops leaders who are competent, responsible and adaptable.
MBA Programme Overview
The Henley Executive MBA (EMBA) is a part-time master's degree programme providing a truly international experience, with a global focus to the syllabus and research, modules delivered across the Henley international campuses, enriching study trips and a multinational cohort drawn from a variety of sectors and industries.
The latest theoretical and practical business thinking enables you to apply your learning to
your own business, exposing you to a range of organisations, including cutting edge start-ups and NGOs, across emerging and advancing markets in international contexts.
The Henley EMBA consists of three key stages (90 ECTS) with an optional award structure on successful completion of each stage:
Stage 1: Managing the Organisation (Certificate of Management)
You will learn about the basic business aspects of managing an organisation, such as managing people, operations and finance. This stage is about developing a strong foundation across a range of business functions.
Stage 2: Career, Leadership and Professional Development (Diploma in Management)
Stakeholders (Diploma in Management)
In this stage, you will gain a greater knowledge of stakeholder management and the context around the business choices needed to form a robust strategy.
Stage 3: Making an Impact (Master of Business Administration)
You will examine the complexities of change in organisations and how to influence and lead a company through them.

Personal development as well as career, leadership and professional development flow through all stages of the Henley EMBA allowing an integrated process towards personal and professional growth.

During your studies, you will write 11 practical assignments applying the knowledge and skills developed from the programme. The assignments are based on current relevant issues, showcasing your capabilities and creating a valuable contribution to your organisation.

The Henley EMBA is arranged around 14 core study modules that deliver a comprehensive and wide-ranging framework for your studies. In addition, the programme includes a number of elective modules that allow you to specialise and a research-based project.
Henley Business School in world top 40 in FT Executive MBA Ranking 2023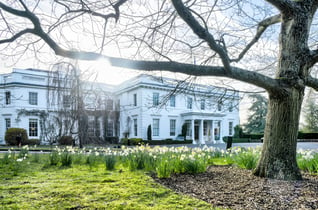 Next start - March 2024
The Henley Professional Certificate in Executive Coaching is scheduled over 9 months with 7 days of workshops over 5 months, plus 4 months of coach mentoring, coaching practice, reflection and coaching supervision.
Programme format
Study is part-time, typically 9 months duration, with 7 days of in-person workshops scheduled over the first 3 months then 6 months of supported study. In-person workshops are held in our premises in Fiolstræde in the heart of Copenhagen.
The Henley MBA - Quick Facts
Duration: 21 or 27 months (with possibility for extension up to 7 years)
Workshops: 57 days
Workshop locations: Mostly in Denmark, selected workshops in Finland, Germany and the UK
Study visits: South Africa, and China or the US
Assignments: 11 practical assignments + final research project
ECTS: 90
Language: English
Faculty: UK + International
Tutors: Subject area professors + Academic Tutor support
Fee: DKK 425,000 (VAT 0%), excluding flight costs in connection with international study visits and workshops.