The unexpected world of business is a podcast series by Henley Business School that explores topics you wouldn't normally associate with business.
In this podcast, we ask the question: Is self-awareness the key to effective leadership?
Dr Chris Dalton, Associate Professor of Management Learning and Leadership at Henley Business School, joins host Naeema Pasha to explore the world of personal development at work, with tips from Chris' Manifesto of Wisdom in Learning, a discussion of awareness and humility, and the importance of listening to your team.
Chris is Associate Professor of Management Learning and Subject Area Leader for Personal Development at Henley.
A dynamic and creative tutor and facilitator, Chris joined Henley in November 2005 and was the Programme Director for Henley Distance Learning MBA (Flexible Learning) until 2010, when he took over the Personal Development role.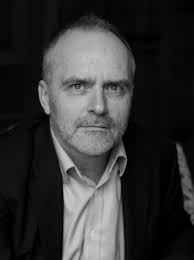 Chris has over 25 years of experience in management education and training. Before coming to Henley, he worked at the Central European University Business School (and its predecessor, the International Management Centre) in Budapest, Hungary, where his posts included Director of their full-time and modular MBA program. He has also worked with the Weatherhead School of Management at Case Western Reserve University in Cleveland, USA. Chris teaches on the MBA and runs corporateworkshops and seminars related to management development in many parts of the world, including South Africa, central Europe and the Middle East. He is a visiting professor at Soka University, Tokyo, Japan.
Chris holds a PhD in Management Learning and Leadership from Lancaster University, and an MBA from Henley gained in 2000. He is a Henley certified coach and online tutor. Chris has trained as a systemic constellations facilitator and regularly works with the public and private sector in facilitating team and organisational development, as well as reflective retreats. He is a Fellow of the Higher Education Academy (FHEA). His research is focused on the use of Reflection in Personal Development in post-experience Management Education. His first book, The Every Day MBA, was published at the beginning of 2015 and his second, Brilliant Strategy for Business, was published in 2016. He is currently working on the draft for a third book on personal development for experienced managers and leaders.