A Journey Begins
The Henley EMBA program represents a major achievement for leaders who aim to improve their management and leadership abilities. The participants on the program will not only form initial impressions but also embark on a personal journey of development.
Currently, a cohort of Danish leaders are preparing to begin the Henley EMBA program. A program with a strong reputation and widely recognized for its comprehensiveness. Typically, the participants will attend workshops at our Copenhagen-based premises, however, for the Henley EMBA starter workshop, participants will convene at Henley Greenlands in the United Kingdom. The MBA starter workshop allows participants to become acquainted with the course's format, esteemed faculty, academic demands, and their fellow peers' dynamics. Many are mentally and emotionally preparing themselves for the demanding academic workload that lies ahead.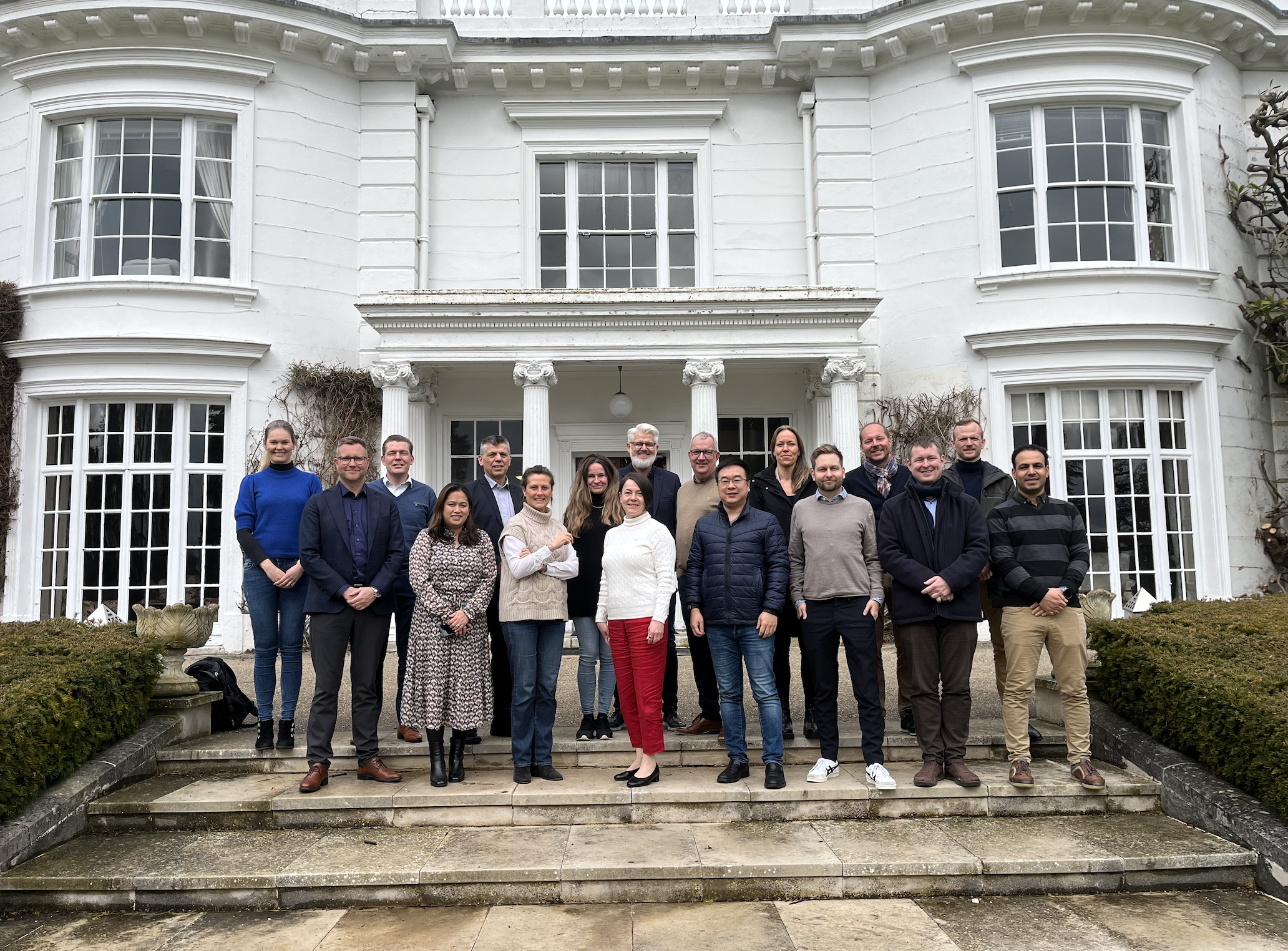 Personal Development and P
ersonal Growth
At Henley Business School, personal development and growth is the core of our approach to education and one of the cornerstones of the Henley MBA. Since its establishment in 1945, the philosophy has been that personal and professional development cannot be separated; they are mutually dependent.
The Henley EMBA program prioritizes personal growth through experiential activities, coaching, and relationship-building to enhance leadership skills. It emphasizes accelerating strengths and compensating for weaknesses, enabling students to pursue their goals and reflect on their progress. Personal development is integrated throughout the whole Henley EMBA-program via workshops, coaching, feedback sessions, and written assignment on each stage.
International Scope and World Class Faculty
Henley Business School is not only UK-based but has a strong international reputation for excellence, making it one of the largest full-service business schools in Europe. Henley's internationality is reflected in the school's curriculum, which is designed to prepare students to be global leaders who are equipped to work in diverse environments.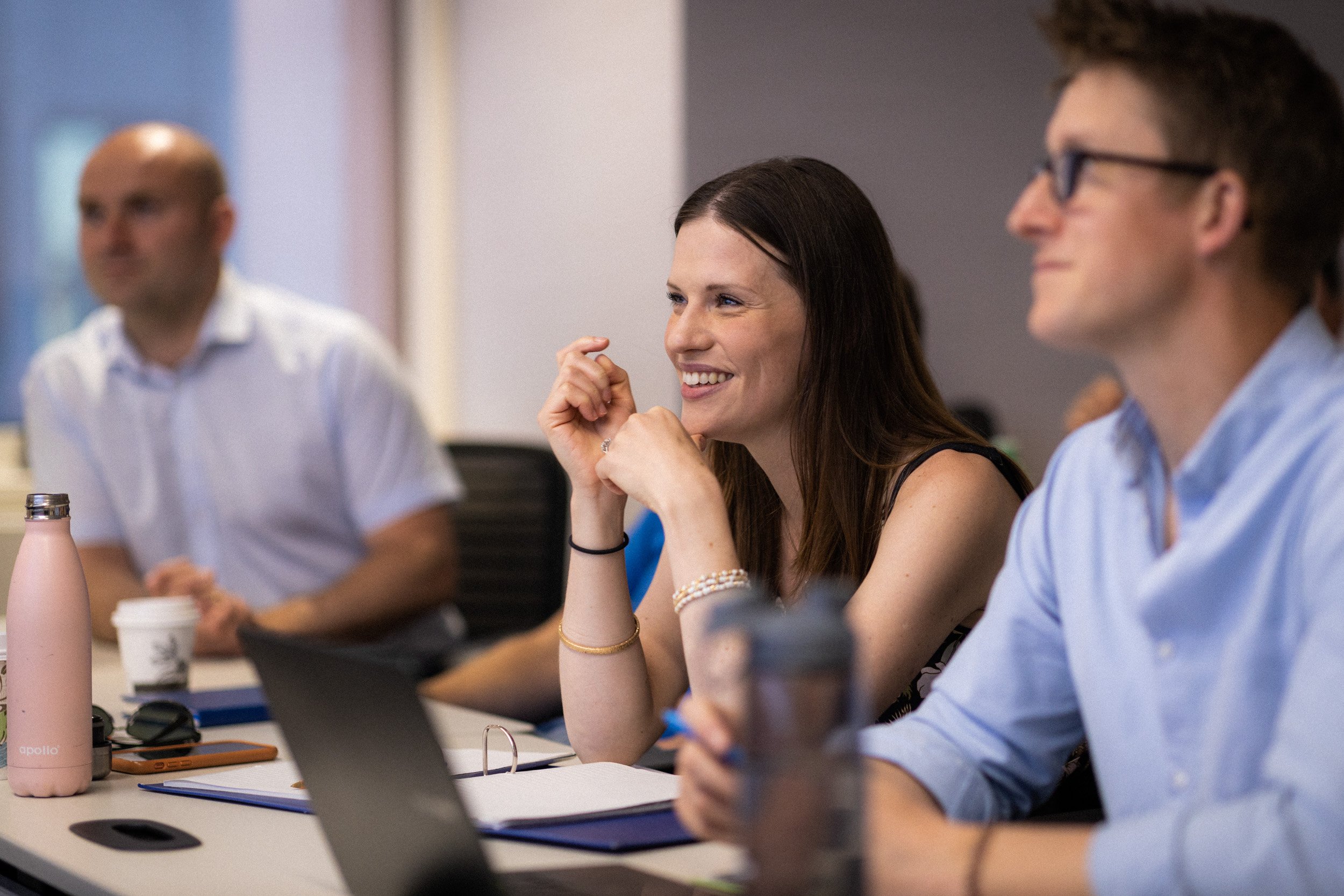 Henley's world class faculty is another aspect that sets it apart. They are experts in their fields, with many having significant experience working in international business environments. This wealth of experience and expertise is reflected in the school's research, which is known for its relevance to the business world.
Henley Business School is also distinguished by its triple-accredited status from the UK, European and US awarding bodies. This accreditation reflects the high quality of the school's courses, research, and faculty as a whole. As one of the leading providers of leadership, management, and digital apprenticeships, the school has over 1,600 students on its programs. This demonstrates the school's commitment to providing practical, career-focused education that prepares graduates for success in the real world.
Global Network
At Henley, you'll become a member of our community from day one. Community and collaboration are key to everything we do, and we're known for our 'syndicate' method of study. This is a form of group learning that encourages students to draw from and reflect upon each other's insights.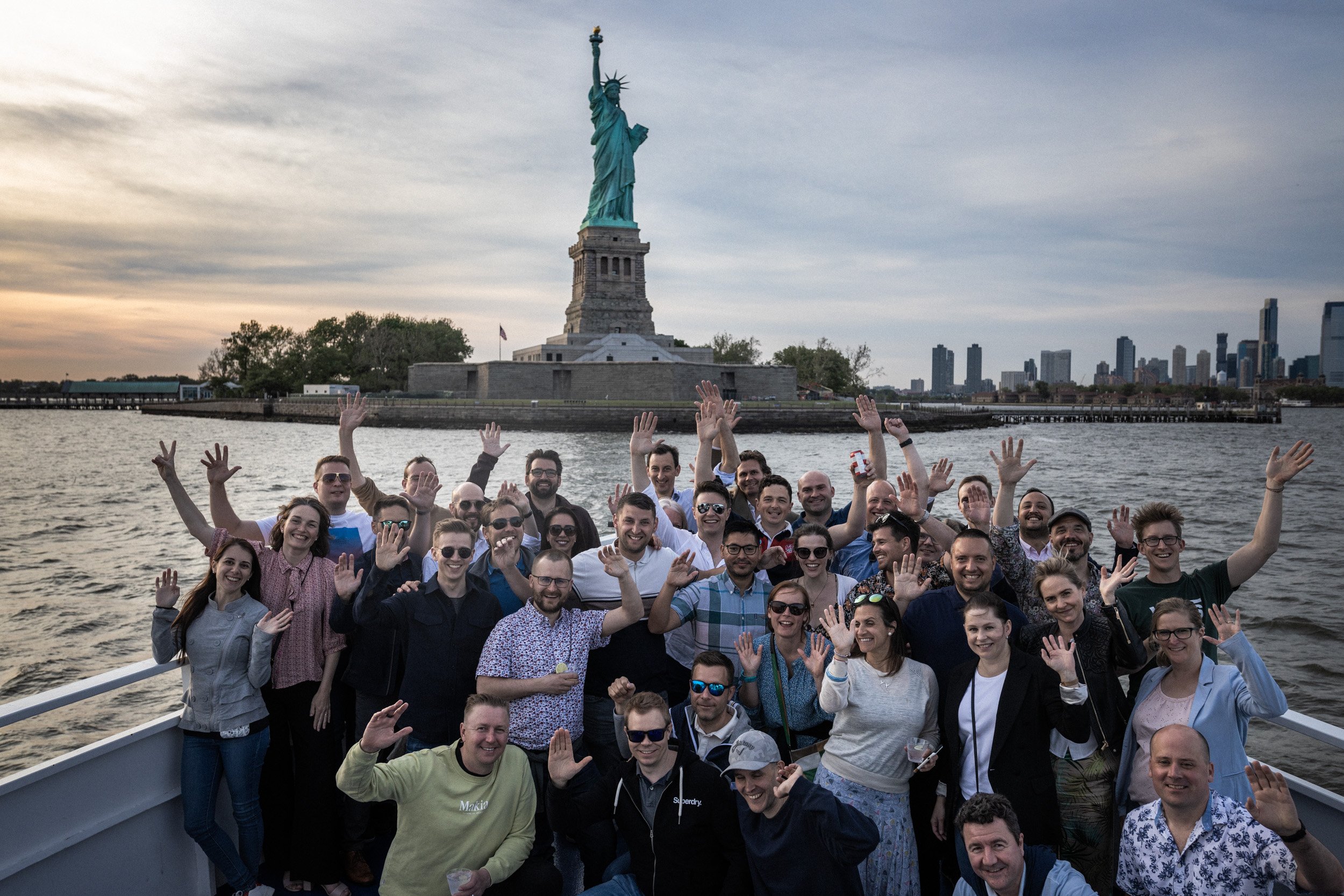 Henley's commitment to internationalization is part of its DNA. With 80,000+ alumni across 160+ countries, Henley has quietly built its presence worldwide. This reflects a deep commitment to helping others become better managers and leaders. We believe its approach to management education transcends cultures and nations and that its values are widely shared. The commitment to having a major societal impact worldwide remains strong.
The New EMBA-Students
Our latest EMBA cohort consists of dedicated professionals looking to expand their business acumen, leadership skills, and career prospects while maintaining their full-time work commitments. We aim to establish a fair, diverse, and inclusive environment that aligns with our values and fosters constructive workplace transformations.
The Henley EMBA program takes a global approach and the current group of students includes individuals mostly from Denmark but also China, the Philippines, and Egypt. This diverse mix of nationalities provides a broad perspective in the classroom and creates opportunities for intercultural learning.
Henley EMBA students have a variety of educational backgrounds such as a Master's degree or a Ph.D. but also degrees in business, engineering, science and arts.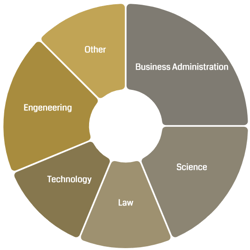 EMBA students come from a wide range of industries, including engineering, consulting, technology and retail. This diversity of experience can enhance the classroom experience and provide opportunities for networking and collaboration.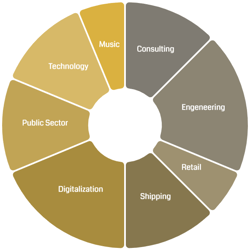 The Henley MBA's requirement for a minimum of 3 years of leadership experience or an adequate bachelor's degree is reflected in the high concentration of similar job titles among participants. Most participants hold top management or general management roles, including CEO, COO, Director/Head of, Teamleader, board members, and business owners.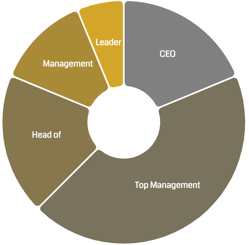 We're pleased to report that 94% of participants have their tuition fees covered by their companies, and 75% have all expenses financed. This shows the companies' commitment to investing in their employees' development, which will be reflected in their skills, knowledge, and leadership abilities.
Average age, work and leadership experience
The cohort's age range is 32-52 with an average age of 44. They're highly educated professionals with 19 years of work experience and 11 years of leadership experience. Their extensive experience brings diverse perspectives and valuable insights to Henley's real-world case and syndicate learning approach, benefiting their peers' professional development.
#21 Best MBA Program in the World

Executive MBA Ranking, The Economist 2020

#1 network in the world

Executive MBA Ranking, The Economist 2018

#87.000 alumni worldwide
Undertaking an Executive MBA can offer a range of rewards, including:
Career advancement: An Executive MBA is designed to equip our participants with the skills and knowledge necessary to take on leadership roles in their organizations. Leading to career advancement, increased responsibilities, and higher salaries.

Networking opportunities: Our Executive MBA program typically attract experienced professionals from a range of industries, providing opportunities to build a strong network of contacts. These connections can lead to new business opportunities, partnerships, and collaborations.

Improved business skills: The Henley EMBA provides our participants with a comprehensive understanding of business concepts and practices, including finance, marketing, strategy, and leadership. This can help them become more effective managers and leaders, as well as better problem solvers.

Increased confidence: The knowledge and skills our participants will gain from our MBA-program will help them feel more confident in their abilities to lead and manage teams, make strategic decisions, and drive business growth.

Personal growth: The Henley Executive MBA program will also lead to personal growth and development, as our students are exposed to new ideas, perspectives, and challenges. This will help them expand their horizons and gain a broader understanding of the world and their place in it.
Overall, undertaking a Henley Executive MBA can provide you with a range of benefits that can help you achieve your personal and professional goals.